Lab Extruder Machine Manufacturer
China Professional Lab Extruder Manufacturer — COWIN EXTRUSION
COWIN EXTRUSION's lab scale twin screw extruder are useful for Research work, trial, testing and small production in Food & Plastic processing units. The lab twin screw extruder is small and compact, robust to handle the toughest processing challenges, has great standard technical features.
Laboratory twin screw extruder is mainly used in the research and development of polymer plastics, mainly for universities, enterprises and research institutes.



The capacity could be from 0g to 5000g/hr, barrel length could be from 16 to 48 to meet various applications of compounding and reaction extrusion. We can optimize the design according to different materials as well as processes to satisfy different requirement.
This micro compounding extruder is designed for medical university and R&D center.
The capacity could be from 0g to 5000g/hr. L/D could be from 16 to 48 based on different applications of compounding and reaction extrusion. We can optimize the design according to different formula as well as process to meet different requirement.
The lab extruder applies split type structure with modular design which is very easy to clean and observe the whole process of polymer in the barrel.
Only civilian electric is enough for the machine running.
Long GF Impregnation Extrusion Line, also can be put on the platform in the laboratory.
1.Easy dismantle and assemble
2.Small area occupied, reduced working space
3.Use less material for faster, cost-effective development
4.Barrels and screw elements are designed as modulars, we configure the barrels and screw elements individually applications
5.Easy to clean up and change screw combination
6.Facilitate data collection and recording
What Our Customers Have to Say
COWIN extruder meets our expectations. The pellets produced by the extruder have good shape and high quality. We are very satisfied. COWIN has a great service attitude from pre-sales to after-sales. We have put forward a lot of ideas. The salesmen and technicians of COWIN are very patient and provide us with the best scheme. Thank you!




Thanks for the hard work of Cowin team. Due to the large project, our company hopes to find suppliers with high cost performance and good quality in China.After the inspection of Cowin, we conveyed the design scheme to cowin. Thanks to the hard work of the design team for several months, the project can be carried out smoothly.After installation and debugging, the machine has met our expectations and we look forward to further cooperation in the future.



It's a great experience for cooperating with COWIN. The seller's attitude is good and delivery speed is fast. Most important, The quality has reached our expected effect. Look forward to our next cooperation, hope to get a preferential price next time.








We received the machine on time. With the help of The After-sales team of COWIN, it has been installed and debugged and put into production, The performance and output of the machine are up to our requirements. Cross-border trade is not easy, but this cooperation has strengthened our interest to cooperate with Chinese manufacturers in the future. Despite the difficulties of the project, Cowin has a good attitude.



Lab Extruder Specifications
| | | | | | |
| --- | --- | --- | --- | --- | --- |
| Model | Diameter(mm) | L/D | Speed(rpm) | Power(kw) | Output(kg/h) |
| CHT20B | 22 | 24-80 | 60-600 | 3/4 | ~10 |
| CHT20D | 22 | 24-80 | 60-750 | 5.5/7.5 | ~20 |
| CHT20-Max | 22 | 24-80 | 60~1000 | 7.5/11 | ~30 |
| CHT26B | 26 | 24-80 | 60-600 | 5.5/7.5 | ~20 |
| CHT26D | 26 | 24-80 | 60-600 | 11/15 | ~40 |
| CHT26-Max | 26 | 24-80 | 60-600 | 15/18.5 | ~60 |
| CHT30B | 30 | 24-80 | 60-600 | 7.5/11 | ~30 |
| CHT30D | 30 | 24-80 | 60-600 | 18.5/22 | ~60 |
| CHT30-Max | 30 | 24-80 | 60-600 | 22/30 | ~100 |
| CHT35B | 35 | 24-80 | 60-600 | 15/18.5 | ~50 |
| CHT35D | 35 | 24-80 | 60-600 | 30/37 | ~100 |
| CHT35-Max | 35 | 24-80 | 60-600 | 37/45 | ~150 |
Micro Lab Twin Screw Extruder
Model

Screw Diameter 

(mm)

Screw Speed 

(rpm)

Motor Power 

(Kw)

Output 

(g/h)

CHT-16
16
600
0.55-1.5
0-5000
Extensive Experience in Applications
The main target markets for biodegradable plastic are plastic packaging film, agricultural film, disposable plastic bags and disposable plastic tableware.




The color masterbatch is composed of three basic elements: pigment or dye, carrier and additive. It is an aggregate made by super-constant pigment uniformly attached to the resin, which can be called pigment concentration.


Compared with general plastics, engineering plastics can meet higher requirements in mechanical properties, durability, corrosion resistance, heat resistance and other aspects, and it is more convenient to process and can replace metal materials.
Filling masterbatch can be used to process plastic films, garbage bags, shopping bags, vest bags, packaging bags, etc. It has good dispersibility, blown film has no white spots and black spots, high fineness to guarantees product gloss and toughness.


Long-fiber Reinforced Thermoplastic(LFRT),the length of the glass fiber is bigger than 3mm.while the commercialized LFRT is normally 6-25mm.




Non-crystallization dry pet sheet extrusion has following advantage: Use in producing PET / PLA sheets , no need pre-drying crystallization of the energy consumption and adapt to the material for the production of the second , high yield , low energy consumption, high quality plastics characteristics.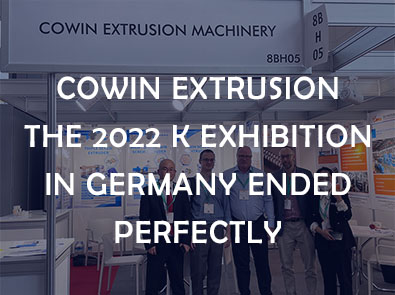 The International Plastics and Rubber Exhibition in Düsseldorf, Germany, the famous K exhibition in the industry, was held in 1952 and is held every three
Read More »
Lab Extruder Machine FAQs
A: We are a factory. 20 years experience on extrusion. Leading supplier in Nanjing city.
A: 1 year, Main parts is made of high tool steel by special quenching treatment, with high corrosion resistance and wear resistance.
A:We can send engineers to your factory for installation and training if customers' required
A:Experienced mechanical designer customized-design provided.
A:Yes, Our technical department can help to analysis, design and test the new products you offered.
A:Experience engineer oversea installation service provided.
A:Yes.Before making your decision buying the equipment or not,you can bringsome material here to test-run the equipment.
LAB EXTRUDER MACHINE FOR SALE PLEASE CONTACT US NOW
LAB EXTRUDER MACHINE INQUIRE
Contact Us Today For A Free Quote
We welcome your cooperation and we will develop with you.