China Professional Triple Screw Extruder Manufacturer — COWIN EXTRUSION
As a dedicated factory and supplier of screw extruders for almost 20 years. In a triple screw extruder, the processed materials are sheared three times per screw revolution, with High output and low energy consumption.
COWIN EXTRUSION is able to provide you with an abundant selection of triple screw extruders, twin screw extruders and single screw extruders for your specific needs.
Triple Screw Extruder For Sale
Compared with the traditional twin screw extruder, the triple screw extruder not only retains many excellent properties of the twin screw extruder, but also has the following characteristics:
1. Better plasticizing and mixing effect:
The arrangement of triple screw ensures excellent self-cleaning effect. Compared with the traditional twin screw extruder, the screw meshing area has doubled, greatly improving the mixing effect of the screw. In many working conditions, it can replace the traditional internal mixer and reciprocating single screw extruder.
2. The length diameter ratio of screw is shorter, the residence and mixing time of material is longer.
3. Higher output: the output of triple screw extruder is more than 50% higher than that of the same twin screw extruder.
4. More energy saving: three screw extruder saves 20% – 40% energy than traditional twin screw extruder.
5. Application fields:
① high filling field
② color masterbatch and functional masterbatch field
③ various reactive extrusion
What Our Customers Have to Say
Llc Trans Business Logistics
Thank you for your support to our project. At the beginning of making the plan, the technical research and development team of Cowin patiently planned different plans for us to choose.During the production, keep us informed of the production progress.After the equipment was shipped to our factory, a professional team was dispatched to install and debug the equipment and train our staff.We are very grateful for this and look forward to our long-term cooperation next time.
It's a great experience for cooperating with COWIN. The seller's attitude is good and delivery speed is fast. Most important, The quality has reached our expected effect. Look forward to our next cooperation, hope to get a preferential price next time.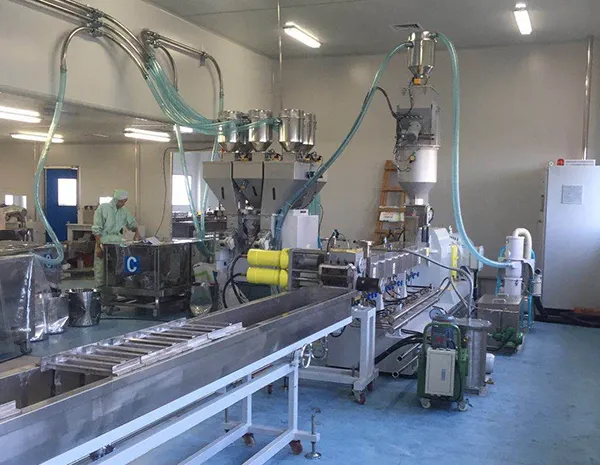 The machine is the same as I excepted. The quality of your product is very competitive on the market. We have cooperated with other Chinese manufacturers before, Your goods are superior in quailty compared with those of other manufacturers. One thing we are not satisfied with that The delivery of cabinet is a bit slow, But the buyers have been helping us track the flow of goods in real time, thank you for your guys efforts.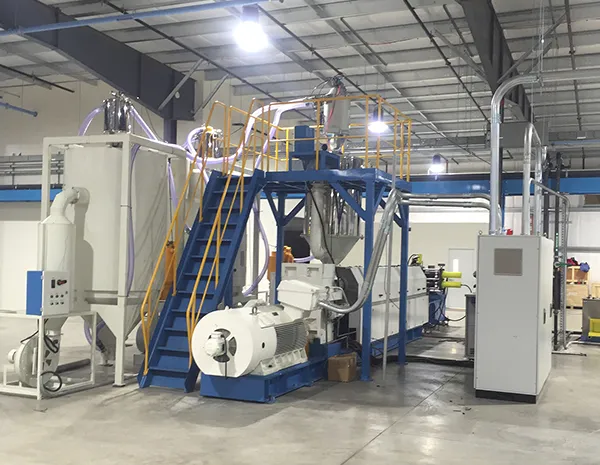 In the field of degradable materials, we are still new, but we are very interested in degradable materials, which is a global trend. COWIN friends provided us with the best services and solutions. Even if we had many questions and doubts, COWIN friends answered them one by one. Finally, we cooperated. Thank you very much for this cooperation. This is our first production of degradable materials. I believe we will have more cooperation with you for degradable materials in the future.
Triple Screw Extruder Specifications
No.

Model

Speed(rpm)

Diameter

(mm)

L/D

Power(kw)

Output(kg/h)

1
MSE-30
~600
30.2
24-80
15
60~100
2
MSE-35
~600
35.6
24-80
30
150~200
3
MSE-40
~600
40.1
24-80
45
250~350
4
MSE-52
~600
51.4
24-80
~90
600~800
5
MSE-65
~600
62.4
24-80
132~160
800~1200
6
MSE-75
~600
71
24-80
220~250
1500~2000
7
MSE-95
~600
93
24-80
400~450
2500~3500
Extensive Experience in Applications
The main target markets for biodegradable plastic are plastic packaging film, agricultural film, disposable plastic bags and disposable plastic tableware.




The color masterbatch is composed of three basic elements: pigment or dye, carrier and additive. It is an aggregate made by super-constant pigment uniformly attached to the resin, which can be called pigment concentration.


Compared with general plastics, engineering plastics can meet higher requirements in mechanical properties, durability, corrosion resistance, heat resistance and other aspects, and it is more convenient to process and can replace metal materials.
Filling masterbatch can be used to process plastic films, garbage bags, shopping bags, vest bags, packaging bags, etc. It has good dispersibility, blown film has no white spots and black spots, high fineness to guarantees product gloss and toughness.


Long-fiber Reinforced Thermoplastic(LFRT),the length of the glass fiber is bigger than 3mm.while the commercialized LFRT is normally 6-25mm.




Non-crystallization dry pet sheet extrusion has following advantage: Use in producing PET / PLA sheets , no need pre-drying crystallization of the energy consumption and adapt to the material for the production of the second , high yield , low energy consumption, high quality plastics characteristics.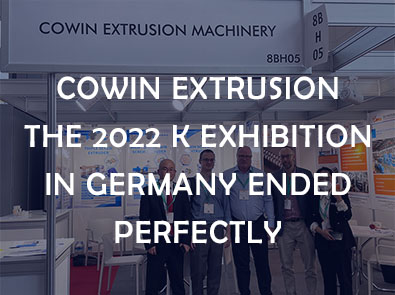 The International Plastics and Rubber Exhibition in Düsseldorf, Germany, the famous K exhibition in the industry, was held in 1952 and is held every three
Read More »
Triple Screw Extruder FAQs
A: We are a factory. 20 years experience on extrusion. Leading supplier in Nanjing city.
A: 1 year, Main parts is made of high tool steel by special quenching treatment, with high corrosion resistance and wear resistance.
A:We can send engineers to your factory for installation and training if customers' required
A:Experienced mechanical designer customized-design provided.
A:Yes, Our technical department can help to analysis, design and test the new products you offered.
A:Experience engineer oversea installation service provided.
A:Yes.Before making your decision buying the equipment or not,you can bringsome material here to test-run the equipment.
TRIPLE SCREW EXTRUDER FOR SALE PLEASE CONTACT US NOW
TRIPLE SCREW EXTRUDER INQUIRE
Contact Us Today For A Free Quote
We welcome your cooperation and we will develop with you.